Sir Martyn Arbib building launch
Back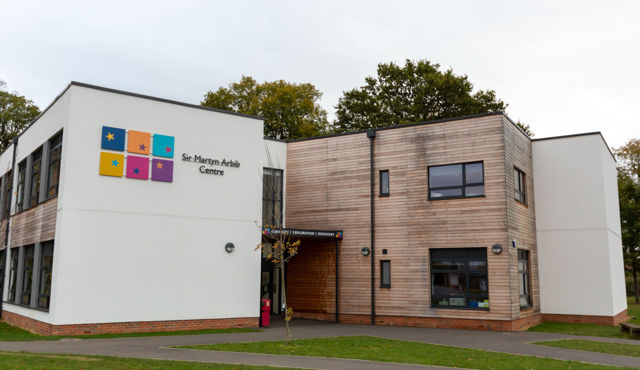 Nov 15, 2021
On Friday 5th November The Langley Academy celebrated the opening of a brand new 6th form teaching block alongside a stunning 6th Form Centre refurbishment. The event had been delayed due to Covid and so members of the school community and their guests were delighted to be able to mark the occasion.
The enhanced provision now offers 11 brand new large, and light, teaching rooms, 3 IT suites, a café, gym, drama study, supervised and independent study areas and a learning resource centre.
Sir Martyn Arbib and his daughter Annabel who sponsor The Arbib Education Trust, supporting a wealth of additional opportunities for students and staff, attended the event with Sir Martyn cutting the ribbon. The Arbib family have been supporting education at TLA and the Trust for the past 19 years. The addition of this building marks the latest stage in their vision and has allowed the school's leaders to establish a learning environment that fosters aspiration and ambition. In respect and recognition of their exceptional support the new building has been named 'The Sir Martyn Arbib Centre'.
6th form students who are proud of the new buildings were very pleased to show guests around and share their appreciation of the learning environment.