Our Sponsor and Donors
"With the support we get from our sponsor and donors we are able to shape a curriculum and an educational vision that is slightly different from the norm so that the children get the very best opportunities. We wouldn't be the school we were if it wasn't for the support of the Trust"
Tracey Bowen, Headteacher, The Langley Academy Primary
---
Funding
The funding provided by our sponsor and donors equates to circa £600,000 every year. This additional funding supports activities, interventions and opportunities for young people and staff on areas that we know will have the greatest impact. This allows us to set our Trust, our staff and our children and students apart from others and, importantly, gives our students an amazing, rich and varied start to life.
Our amazing sponsor and donors fund some incredible initiatives to give every student the best possible start. The chart below shows how our funding is used.
Further details of the programmes we are able to offer:
Museum Learning - to instill curiosity, exploration and discovery in the learning environment to help our children question the world around them. Key to this is our Museum Learning programme and our partnerships with our network of museums, bringing cultural exploration to life. Museum Learning supports our students to learn at greater depth, to challenge themselves and make unexpected connections.
Last year children across The Trust took part in museum learning 28,000 times!
Some examples of how our Museum Learning funding is used:
Culture capital opportunities in the UK and abroad
Access to artefacts to host exhibitions and reinforce learning
Student Development & Aspirations - to challenge barriers, build confidence and develop resilience through coaching, volunteering, team building activities and work experience giving students the confidence and aspirations to be the best version of themselves.
Some examples of the initiatives we run to support student development are:
Literacy Programme
Secondary School Transition Programme
Rising Futures – providing 1:1 Tutoring and work experience
Scholar Programme - academic coaching by accredited external coaches to prepare students for university life
Equality, Diversity & Inclusion – core to our values at Arbib, we invest in developing a curriculum which better reflects the world in which we live.
Some examples of how our EDI funding is used:
Staff Training
Curriculum adaptions
EDI committee external independent chair
Innovation in the Classroom / Skills for the Modern World – innovation funding to develop our IT provision including laptops, iPads [100 iPads distributed to help those most in need during lockdown], development of home learning packages and IT dedicated areas. The provision of student laptops and remote access to Trust resources is significantly helping the continuation of learning at home, equipping them with skills for the modern world whilst protecting the online welfare of our students.
Examples of how funding has been used:
Virtual Reality and iPad roll out
High quality training i.e. Master and Doctrates for our teachers
Access to best practice expert speakers and consultants
Mental Health - core to learning and developing each individual in our Trust is ensuring that we protect, support, and build resilience to issues related to mental health. Amongst many initiatives across the Academy our sponsor and donors have enabled us to invest in staff specialist training and educational resources provided in our "Place2Be" rooms which also act as quiet places and a supportive environment to meet with our professional external counsellors.
Examples of how our Mental Health funding has been used:
Family Liaison Officers
Place 2 Be Counsellors and materials
SEND support
Staff Wellbeing - we recognise that there have been and continue to be financial and emotional pressures, we have initiatives to help our staff with some of the challenges we are currently facing. A well-being budget is allocated to each of our schools to spend on the things which will make the biggest difference to our staff. We also have schemes to help manage finances and we offer professional counselling.
Examples of how our Staff Wellbeing funding has been used:
Trustee day – a term time day off
Private Healthcare
Financial packages - Vivup lifestyle discounts and cycle-to-work scheme
Professional counselling and mental health provisions
Broader Life Skills - we also offer specific initiatives which we know make a real difference to young people's lives:
The Duke of Edinburgh programme helps our student develop resilience, team working skills and confidence
Summer school camps expose our students to activities equipping our students with life skills (cooking, baking, etc)
---
We are immensely fortunate to be able to offer these unique opportunities and experiences and are thankful to our sponsor Annabel Nicoll and donors Andy & Megan Headley, Carl & Tara Leaver, Paul Bowtell and Andy Hornby and their families for all their ongoing support.
Please use the dropdown boxes below for more information about our sponsor and donors.
Annabel Nicoll and Sir Martyn Arbib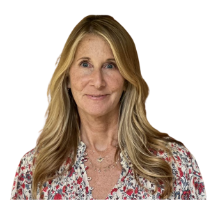 Annabel Nicoll and her father, Sir Martyn Arbib have been the mainstay of the Trust with their involvement spanning over 15 years. Both have been instrumental in how the Trust is today, providing both the original vision and financial backing to ensure the Trust's aspirations are realised. The Arbib family bring a wealth of experience to the Trust through their strong investment background and involvement in creating inspirational educational spaces to enrich learning for children of all ages (Henley Rowing and Museum Learning). Annabel's vision, inspired by schools in New York, led to the development of our 'Museum Learning' schools, here in Langley, the first Museum school in the UK.
Annabel is passionate about giving our children within the Trust experiences beyond a traditional education, by enriching the curriculum through cultural experiences and through external museum and business experts. Annabel's vision is to ensure our children have a fully well-rounded holistic education experiencing life beyond the school environment and Langley.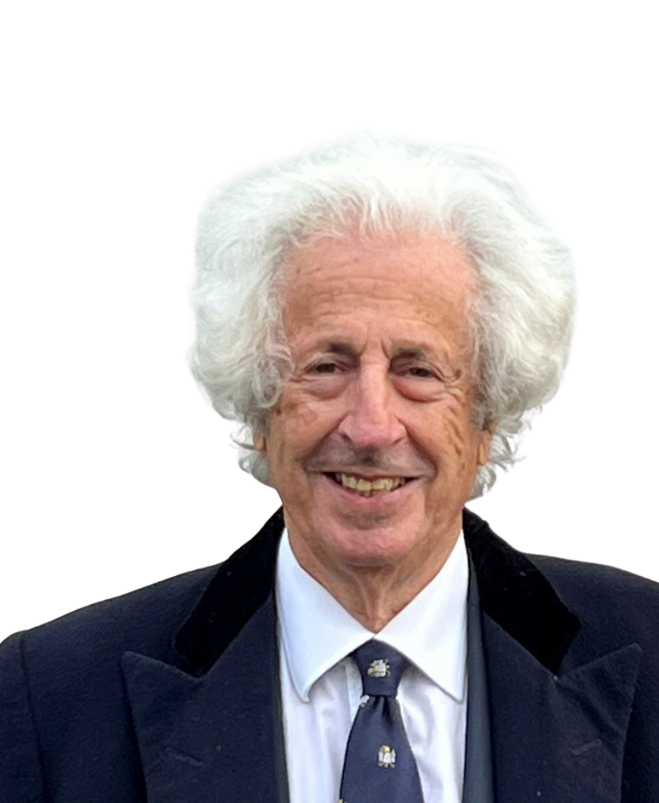 Historically we have been richly supported by Annabel and Martyn, examples of this include contributions to our school buildings to create the best possible learning spaces, donations of fabulous artefacts to enhance learning, funding for the in-house museum learning team, staff well-being programmes to ensure our staff feel valued and rewarded and the development of an IT infrastructure to take us well into the 21st century, to name a few.
Annabel's ongoing passion for supporting and engaging with our community runs deeper than generous funding, Annabel is often seen in and around our schools contributing where she feels she can add the most value. As a Trustee and a Governor at each of the schools and through her wide network of contacts she provides opportunities that wouldn't exist without her.
Paul Bowtell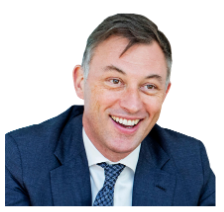 Paul has a Chartered Accountancy background with over 25 years of experience across a range of sectors. During this time, Paul has held a number of senior financial positions, CFO of GVC Holdings PLC, Europe's largest sports betting and gaming company, CFO of Ladbrokes Coral in addition to holding a number of non-executive roles. Currently, Paul is Chairman of two portfolio companies at Alchemy along with his role as a senior adviser.
Paul has a degree in Classics from the University of Cambridge which fueled his keen interest in literacy. Subsequently, one of Paul's many passions is to help improve children's literacy at an early age so that they are confident at every stage of their life. As the National Literacy Trust states:
'Literacy is the ability to read, write, speak and listen in a way that lets us communicate effectively and make sense of the world… Lacking vital literacy skills holds a person back at every stage of their life. As a child they won't be able to succeed at school, as a young adult they will be locked out of the job market, and as a parent they won't be able to support their own child's learning. This intergenerational cycle makes social mobility and a fairer society more difficult'
Paul therefore helps to fund our literacy programme across the Trust so that our children are competent readers, writers and speakers and are well prepared for life beyond school. Our literacy programme is introduced to all of our new students during the summer transition camp (primary to secondary), a camp which Paul also supports.
Andy & Megan Headley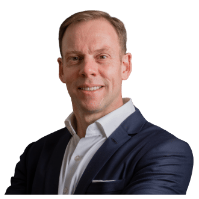 Andy is a co-founder of Veritas Asset Management, a London based asset manager where he heads up the Global Equity team. He is married to Meg and they have two daughters.
Andy's philanthropic aims revolve around helping young people to have the opportunity to succeed regardless of their starting point. With Arbib his mission is to do all that he can to lessen the impact of mental health on the pupils throughout our three schools.
Latest figures show that one in six children aged five to 16 have a mental health problem, a huge increase from one in nine in 2017 and statutory provision is struggling to keep up with this demand.
50% of those with lifetime mental health problems first experienced symptoms by the age of 14
1 in 10 boys aged 5-19 with a mental health condition are excluded in some form from school
83% of young people with mental health needs agreed that the coronavirus pandemic had made their mental health worse
In a YoungMinds commissioned survey by Censuswide, two-thirds (67%) of young people said they would prefer to be able to access mental health support without going to see their GP but half (53%) said they didn't know how else to access this help.
Andy's funding supports a very specific Trust Strategic Objective, our Place2be provision in support of our mental health strategy. This has enabled us to provide a 'Place2be' room in each school, Mental Health training to our staff, allowing us to have Mental Health practitioners in each school and funding for our Place2Be counsellors which totals 14 days a week across the 3 schools. This funding has had a significant impact, particularly given the recent context of Covid.
In addition, Andy sponsors a scholarship programme, providing scholarships to specific deserving school-leavers that are heading into further education.
Andy Hornby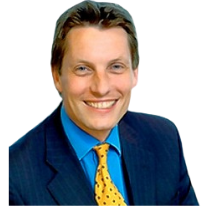 Andy has held a number of extremely influential positions across a wide range of sectors (restaurant, finance, consumer goods and retail). Andy started his career with the prestigious Boston Consulting Group giving him exposure to a number of best practice industries. This depth of knowledge along with his experience has made him a great asset to the businesses he has run in his roles as Group Chief Executive, COO and Managing Director. Currently Andy is the CEO and sits on the board of The Restaurant Group.
Education was a big part of Andy's background, Andy studied English Literature at St Peter's College, Oxford and Business at the Harvard Business School. Helping children transition from primary to secondary school and giving our children a real desire to learn is Andy's core reason for supporting our transition camps within our Trust. We know that moving from a small nurturing primary school to a bigger secondary school can be a huge transition and can sometimes lead to children struggling to find their way. Andy's funding supports our summer camp to ensure our children smoothly transition and feel supported at the start, during and the end of their journey within the Trust.
Carl & Tara Leaver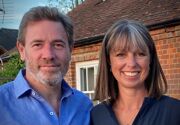 Carl has an extensive, successful and varied career in the private sector, bringing a wealth of experience having undertaken Chairman, Chief Executive and other leadership roles in blue chip companies in the retail, technology and leisure sectors. Tara had a successful career in banking before giving up work to raise their children. She now chairs the Board of Governors at a private girls' preparatory school in High Wycombe.
Carl & Tara have a particular interest in helping to remove barriers to student achievement, particularly for those with a less advantaged start in life. They understand that the gap in attainment can widen as the child grows older unless some very specific interventions take place. Utilising the Education Endowment Fund (EEF) toolkit, we are working to ensure that students have access to the highest levels of support and understanding, to develop self-belief, confidence and aspirations.
Carl's & Tara's funding has paid for summer camps, our family liaison officer, the additional 6th form tutoring, professional tutoring and the excellent Yes Futures programme which works with our most able disadvantaged students in each year group. In addition, they fund our 'Talk the Talk' programme, which supports the development of oracy across the school. They recognise that confidence with the spoken word can have a significant impact on overall literacy and on future personal and professional success and happiness. The overall aim of this initiative is to improve our pupils' levels of confidence, independence and the ability to articulate themselves confidently in all environments. Research shows this programme delivers clear tangible outcomes in helping to develop a child's confidence in speaking.
Carl & Tara along with our sponsor and all of our donors make a real difference to our young people, giving them a better start in life.