Curriculum Highlights from TLHP
Back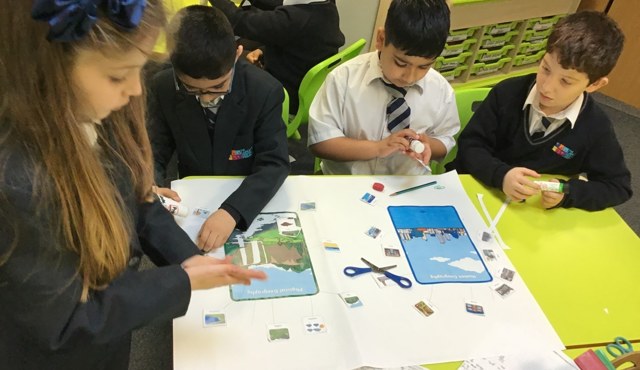 Mar 11, 2022
Year 1
Year 1 enjoyed a design and technology day. The children designed an ocean themed money box using a recycled plastic bottle.
Year 2 took part in a fantastic Matilda Storytelling workshop.
In Geography; children looked at Human and Physical geography. Physical geography looks at the natural processes of the Earth, such as mountains and rivers. Human geography looks at the impact and behaviour of people on Earth, such as building towns, cities and roads.
During World book week- we were lucky to have Sarah Mooney, a story teller to perform a story for year 3.
Year 4 enjoyed learning division numbers by one digit number.
The year 4 students are starting their project regarding Africa. They have been making a Sway and a scrap book consisting of informative pieces about countries in Africa.
Following our cinema session on Friday, we attempted to write a comic that set the beginning of our new unit: I Wanna be a Gamer. During this term, we want to explore our artistic side while we explore the fairly new 'Gaming world' because we have realised that, in this constantly changing world, many of the jobs of the future will be linked to computers, robots and artificial intelligence... For this reason, we want to answer the following questions: Should gaming be encouraged? Follow our learning and you will find out!
For now, enjoy some of our manga drawings... We hope you like it!