TLAP News Highlights
Back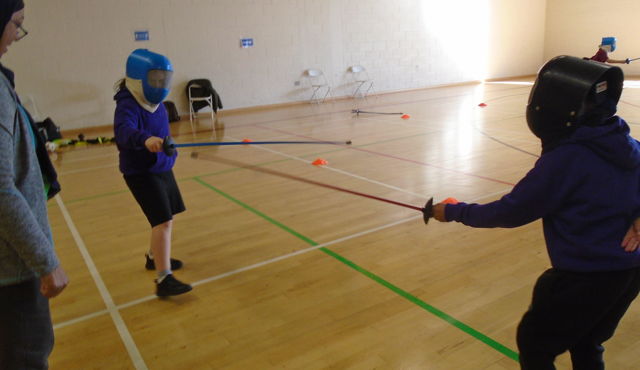 Oct 22, 2021
Nursery Highlights
We cannot believe that it is the end of our first half term in Nursery and the adults are proud of how far the children have already come, in such a short time. The children have enjoyed finishing off their story 'All are welcome' and have also enjoyed baking some biscuits! Some children enjoyed going on a bug hunt and found loads of worms and a few snails. We all looked at the snail's shell and thought it would be cool to have our house on our backs, as it would mean that we could live anywhere! We hope that all the children have a much needed break and look forward to seeing them after half term.
Year One and Two Highlights
Year One have enjoyed learning the crossing out method to help with answering subtraction questions. We have also spent time discussing the significance of Black History Month and how racism still affects people today.
On Wednesday a group of children from Year 1 and 2 got the opportunity to attend a fencing workshop together with other primary schools in Slough. The children were taught how to stand en garde, advance, retreat, thrust and parry through a series of games and then had time to challenge each other.
Year Three and Four Highlights
We have reached the end of a very busy term for Year 3. The children enjoyed their trip to the Natural History Museum on Monday. It really helped further their understanding of Dinosaurs and fossils and the children loved being able to see actual fossils found by Mary Anning. The children have worked hard in DT and have designed and created drawstring bags for fossil collection. In maths, the children have continued learning to add 3 digit and 2 digit numbers. We hope that the children have a restful half term and are raring to go next term.
The children have all made an excellent start to Year 4 and we have been impressed by the progress they have made this half term. This week, our Year 4 Artists have been looking at the work of the Japanese artist Ando Hokusai. We have appraised The Great Wave off Kanagawa, 1831 and created our own pieces of artwork in the style of Hokusai.
Year Five and Six Highlights
In Year 5 we have started our next Maths topic where we are developing our understanding of bar charts and line graphs and answering questions using them. In English we have been writing our own version of Rang-tan in my bedroom, taking inspiration from the original version. We are excited to be showing off the excellent work that we have been doing at home to support our work in class. Most importantly we have made it to half term and we are ready for a break to recharge our batteries and get ready for another term leading up the Christmas holidays!
Another busy week in Year 6, as we begin to familiarise ourselves with the SAT format and the challenge of maintaining our focus for longer periods of time. We also had our second visit to The Langley Academy, working with the science and maths departments to make and test spinners, launching them from the first floor balcony and exploring how to slow down their decent.