Remembrance Day at TLHP
Back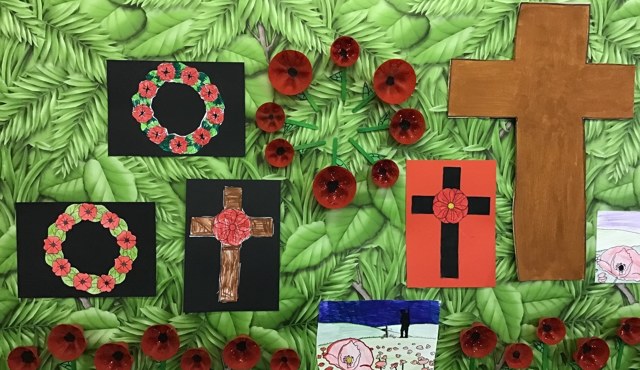 Nov 11, 2021
All year groups marked Remembrance Day this week with a range of activities. Here are a select few.
Early years have made poppies by practising their cutting skills. They have also made lanterns to celebrate Diwali/Bonfire Night.
Year 2 have used chalk to create colourful poppies across our KS1 playground. As well as paper and pinwheel poppies.
Year 4 used clay and paint to create wonderful poppy displays.
Year 5 created beautiful pin wheel poppies and decorated them on our school.
Year 6 created pin wheel poppies and watched them blow in the Langley breeze.
Turtle Bay have also been doing activities for remembrance day this week. They have been recycling old plastic bottles and made them into poppies.